Turn your daily routine into a story.
All the quality you'd expect from a luxury pen, at a fraction of the cost.

Design-wise, I'm a big fan of KISS, and you have applied it perfectly. I can compare the pen to wide range of things I admire for exquisite simplicity in performing their function...from the simple paper clip to the crown guard of a Panerai to a Shelby Cobra.

I cannot count the number of colleagues that have commented on the pen
I do not mean to oversell the Webson-Gill Fountain Pen, but it flows and writes as well as my Mont Blanc without the constant fear of breaking it. I have come to rely on this pen as I research, make edits, or just jot down ideas. The power of the pen lies in the balanced weight, smooth and reliable strokes...

This pen writes beautifully and comes in an equally elegant case. This makes an excellent gift for any writer and it comes with a full set of instructions for those not familiar with fountain pen ink replacements/etc. It arrived after two business days and in pristine condition. I highly reccomend the Webson-Gill Captain Edition fountain pen.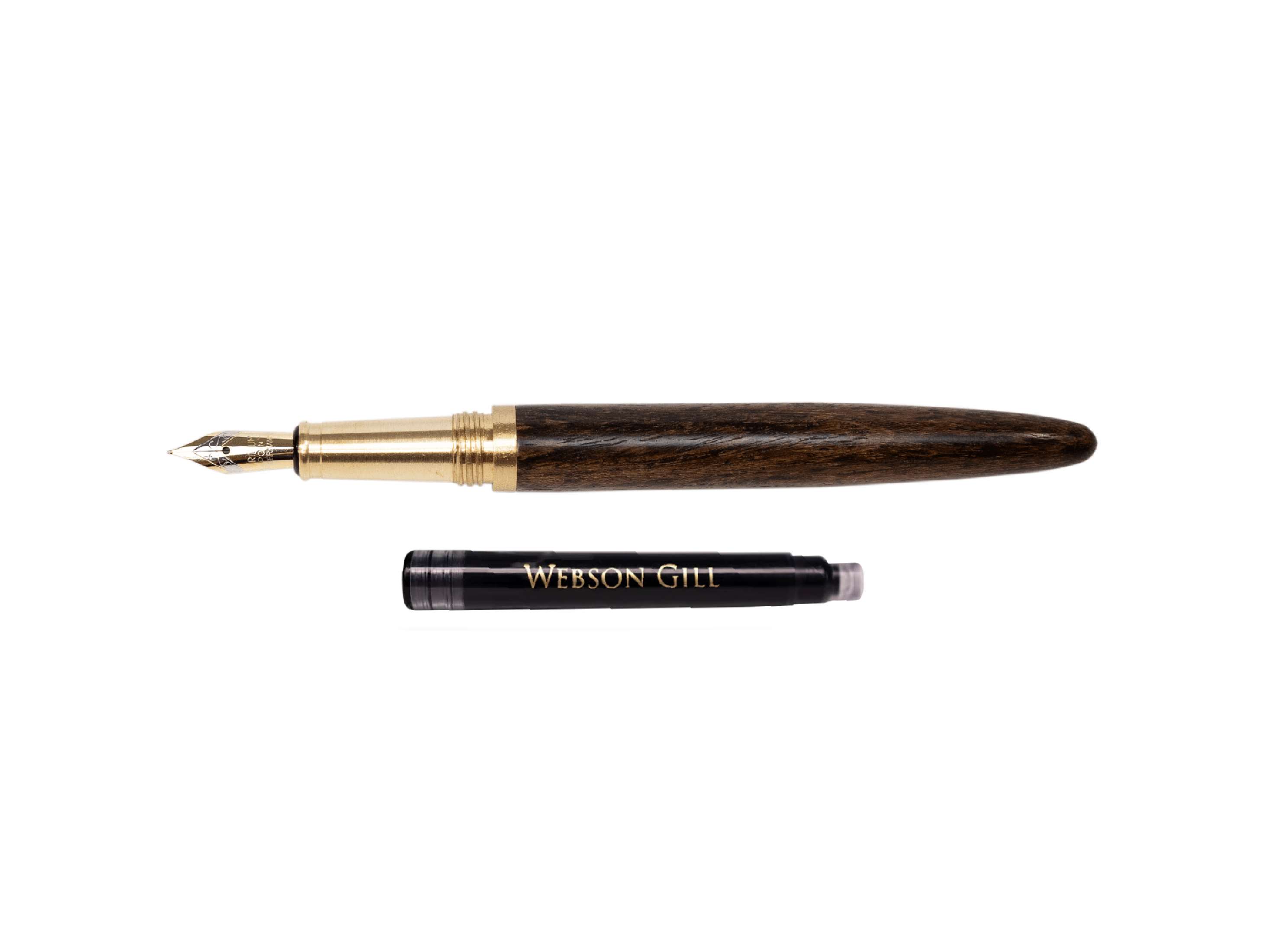 Complimentary Ink Included
Purchase the Captain Edition Fountain Pen and receive a complimentary case of Webson Gill Premium Black Ink included in your purchase.